Amazon Game Studios, on July 10, has announced that it is developing a Lord of the Rings massively multiplayer online game.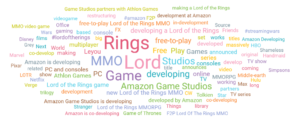 The announcement has created a huge buzz that spiked the conversation volumes to more than 3K. The buzz began across all social media channels when IGN, an American video game, and entertainment media website broke the news on their official handle. This then saw substantial active and passive engagement, gaining 3K+ retweets.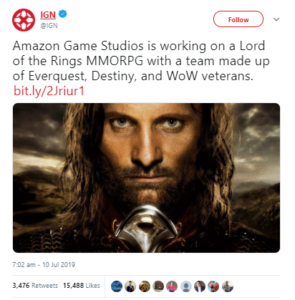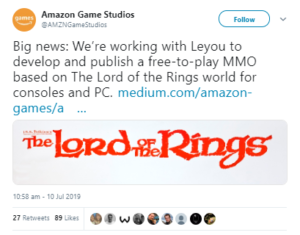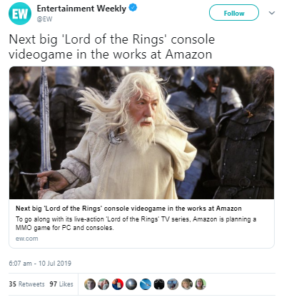 Fans expressed their excitement over the new launch. A few shared Amazon Game Studios' post who announced that they are working in partnership with Leyou – a global video game holding company – to develop and publish a free to play MMO based on The Lord of the Rings world for consoles and PC.
Twitter was the most dominant over other social media platforms.