Coca-Cola reported a double-digit increase in sales volume for its 7.5-ounce mini cans, which helped them top the sales charts in the last quarter. #Socialmedia soon became a busy space as people started using various online social platforms to voice their excitement about the encouraging report related to their most #beloved #beverage #brand.
Twitter drove the maximum coverage, after the announcement from Coca-Cola, which was released on October 18, 2019.
Stakeholder Discussions
Experts were seen speaking positively about the rise in sales of mini #coke due to smaller can size.
Few investors shared their excitement and opined that low sugar offerings like Coca-Cola Zero Sugar have helped foster revenue growth for the brand.
Industry insiders also spoke about the paradigm shift in #customer taste and preferences and how they are getting away from the use of plastic as people are seen warming up to the tin-canned packaging.
Individuals also discussed the first #energydrink to be launched under the Coca-Cola brand in 2020.
Top Tweeters/Virality Drivers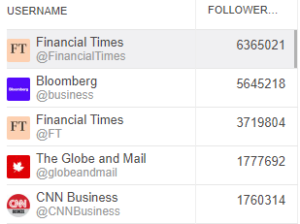 Our social media #analysis identified top industry experts and official handles of top news outlets to be the Virality Drivers of the story.
Business experts opined that good things came in #small #sizes for Coca-Cola as it witnessed an increased sales spree, more than what was forecasted in the last quarter.
Gender Demographics
In our Gender Demographic Analysis, women emerged as the top conversation drivers with around 53% share of conversations, while men contributed 47%.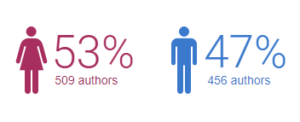 Women were seen speaking about topics such as mini-cans and their spike in sales, sodas in Coke's mini cans, etc. They pointed out the calorie count that stands at 90 calories, with 25 grams of sugar, compared to a standard 12 ounce can that has 140 calories and 39 grams of sugar.
Men were mostly seen comparing the market trends of how the miniature version of the tinned beverage has impacted the growth of top industry brands like #CocaCola and PepsiCo. They also pointed out that the Coke brand was increasingly becoming more relevant to youngsters and #millennials, by treading along the path of providing #lowcalorie drinks.
Trending Hashtags
#Cocacola,#Diet, #Health, #Sugar, #Food, #Soda, #Beverages were few of the trending hashtags in social media which were associated with the #Coke story.
Experts opined that smaller the soda can size, greater is its appeal among the #millennial segment of customers. Industry analysts also pointed out that this has turned out to be the #best year for the #beverages industry since the year 2000.