Amazon Music has launched its first app for the Apple TV compatible with 4K model and the standard HD one. The app will allow #AppleTV users to access millions of playlists, #songs, #radio stations from Amazon Music using their TV.
The #app requires tvOS 12.0. or later which can be downloaded from the tvOS app store. The app will be available in the #US, #Australia, #NewZealand, #Brazil, #Canada, #France, #Italy, #Spain, #Germany, #Mexico, #Japan, and #India.
Social media hummed with increasing conversation volumes as the news slowly started spreading across the different geographies.
Voice of Customer Analysis
We performed a quick voice of #customer #analysis on the #socialmedia #data which revealed that there pervaded an overall sense of #excitement for the new app. Some eagle-eyed netizens quickly pointed out that #Amazon app was coming out just 3 days after Spotify came out with its own #Apple #TV app. A few believed that Apple #music was inviting more competition to its own platform. There were opinions around how Apple TV is competing in price with its competitors, consoles, other streaming boxes, and #Smart TVs.
Some of the app features that triggered #socialmedia discussions were:
Live #lyrics on the screen
#Integration with some #speakers
Rating the #content
Auto playlist of liked songs
Some suggested that it would be better if Amazon would bring the playlist uploading feature back.
Some of the additional themes identified in social media discussions were:
How to install the app
Competition of Amazon with Spotify
Benefits of installation
Buzz Drivers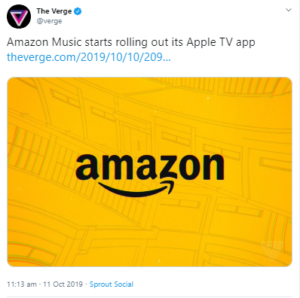 Tweet from an online tech publication, The Verge, got good engagement.
Demographic Analysis
We conducted a demographic analysis that revealed that men were more vocal about this news than women.
Gender Breakdown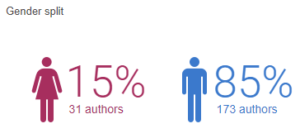 The social media chatter had 85% contribution from men and 15% contribution from women. This adds weight to the idea that men tend to engage more with tech news than women. They are more vocal about their opinions and thoughts on tech news.
Geographic Analysis
The geographic breakdown of the conversations showed that the US accounted for 68% of the total social media chatter. This was followed by India, Canada, UK, France, Brazil, etc.
Geographic Breakdown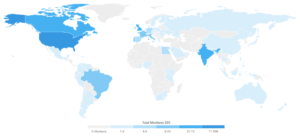 The social media analysis shows that there is a positive vibe around Amazon Music's app on Apple TV. It also points to an underlying shift in Apple's strategy of competing in music services. The brand is definitely coming up with more than ways of engaging #music aficionados with its devices.