In the ever #competitive industry of #healthcare and #pharmacy, government approvals are, by and large, of vital importance. They ensure a natural and homogenous availability of drugs to customers, caregivers and patients.
The recent FDA's approval of Gilead Science's Descovy was a topic of discussion on #socialmedia. Gilead Science, the giant drug manufacturer and maker of the blockbuster drug, Truvada, on Thursday obtained the US FDA approval to market Descovy. Descovy, a #nextgen #prevention drug was already being used by those who have #HIV.
Descovy has now been approved for HIV PrEP in everyone, except for people who have vaginal sex, since its efficacy has not yet been studied in this population. #Health experts were seen suggesting that #Descovy can be taken once daily to reduce the transmission of HIV by over 95%.
The popular discussion themes found around the #FDA approval are as follows:
Features and benefits of Descovy
Efficacy of the drug
Comparison with Truvada
FDA's approval of drug
Dosage & administration procedure
Assistance programs attached with Descovy
Comparison of prices between Truvada and Descovy
Access to Descovy
FDA's tweet from its official handle (@US_FDA), announcing the FDA approval for Descovy, garnered a total engagement rate of 100+.
FDA Announces Descovy's Approval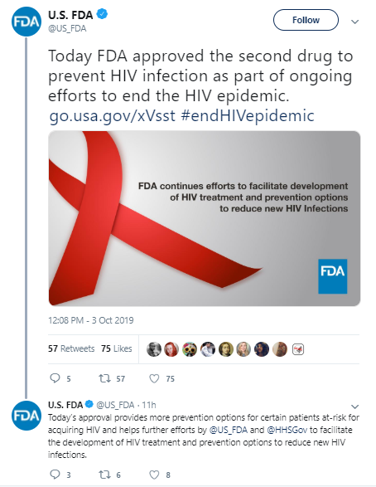 Source: Twitter
Geographic Analysis
Our geographic #analysis found that 86% of the total social media conversations came from the US. This was followed by India, UK, Australia, Canada, etc.
Global Spread of Descovy's FDA Approval Discussions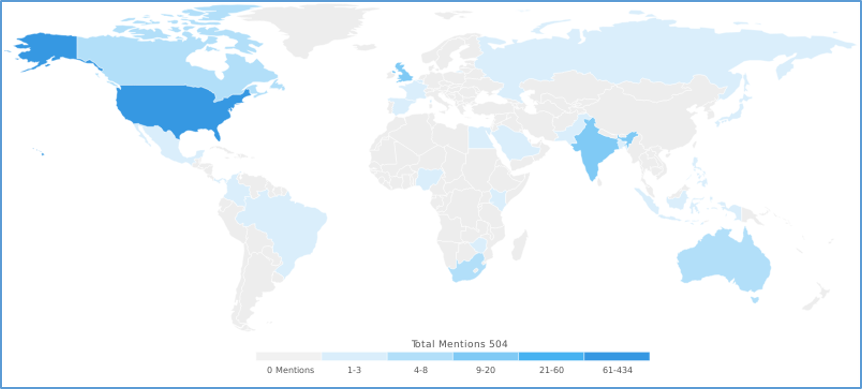 The US audiences were found discussing about:
FDA approval which does not include use of the drugs by women to prevent HIV infection
Features and efficacy of the prevention pill
Dosage etc
Top Buzz Drivers
Our social media analysis revealed that, health publications like NBC News Health and HIV Gov, US_FDA have contributed the most (45%) to social media conversations.
Conversation Breakdown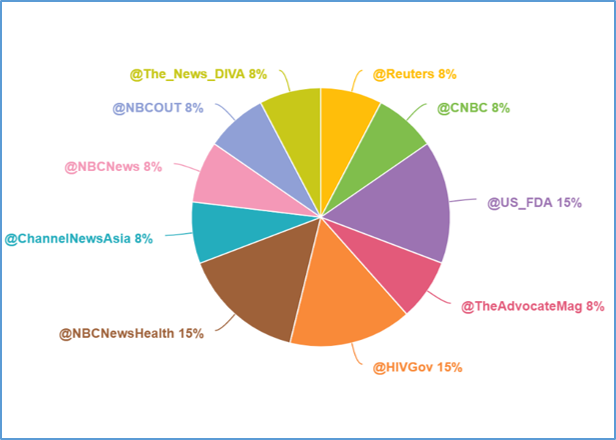 Demographic Analysis
Our demographic analysis found that, top professions who were contributing to the social media conversations were mainly Health Practitioners (21%), Journalists (16%), Scientists & Researchers (14%) and Teachers (13%).
Professions Breakdown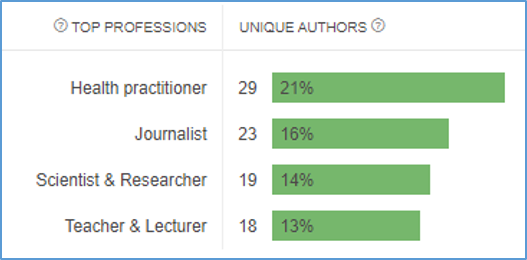 Beauty/Health &Fitness, Family & Parenting featured among top interests of the people, who drove virality around the news across various social media platforms.
Interest Breakdown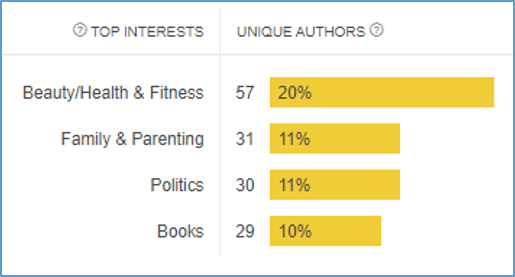 Some researchers and industry experts pointed out how the commercial selling of Descovy will provide a much-needed boost to the #pharmagiant who has witnessed a slowdown in the #sales of one of its most popular drugs, #Truvada. Certainly, an innovation, offering better ways to cope with HIV was the need of the hour.