It has just been a few days that Apple has launched its subscription game services, #AppleArcade. Now Google unveiled its #new Google Play Pass App and Game subscription services. Surely, competition in the #tech and #entertainment segment seems to have intensified with the two #digitaltech #corps battling it out for a larger market share.
#Google's new subscription service offers users access to over 350 #games for a monthly fee of $4.99 (£4.00). However, it is the #yearly #subscription offering by the #searchengine giant that seems to be very #costeffective. The introductory price of $1.99/month is what the #service fee comes up to for a one-year membership.
Stakeholder Discussions
#Socialmedia recorded a huge spike in the #conversation volumes as soon as the Google newsbreak happened. Stakeholders like #customers, experts, #gamers were very excited to speak on the latest #app launched by Google.
Gamers shared details about the #GooglePlayPass app with their peers online.
Experts opined that it was a very good deal, where customers can access both games and apps.

Pricing for the bundle of games and apps was also a major talking point amongst social media dwellers.

Experts mentioned the possibility of developers benefiting from the subscription service.
Customers, comparing it with Apple Arcade, concluded that the #new #gaming services by the tech behemoth include both a wide range of games and apps and a few #premium offerings, unlike Apple Arcade.

Availability of the #app in the #US turned out to be one of the #mostaskedquestions.

Stakeholders spoke about the latest launch of Google Play Pass app in forums like reddit.com and others.
The upcoming launch of the #GoogleStadia platform in #November was also a topic of discussion.
Discussions around some specific apps also created a string of social chatter. Some of these were:

Accuweather
Star Wars
Risk
Pic Stich
Trending Topics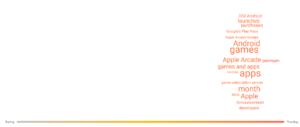 Our social media #analysis depicted the excitement bar around the topics which went on to #trend on social media. These were Google Android games, Premium Apps and Games, Google's Play Pass, Apple Arcade among others.
Gender Demographics
Our Gender Demographic Analysis revealed that most of the conversations were initiated by men (86%), while women were seen voicing their opinion about Google's new initiative far less (14%).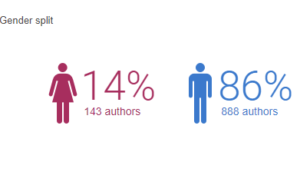 Trending Hashtags
Our social media analysis further revealed that #Playpass, #Googleplay, #Technology, #Android, #Mobilegaming, #AppleArcade, #Subscription were few of the trending hashtags associated with the news.
Overall, Google's launch of the Play Pass App has garnered positive engagement from the customers and experts.