The cryptocurrency market has continued to observe a boom in the face of the global pandemic wreaking damage on all remarkable economies. Out of all, Bitcoin has achieved a massive price rise last year and now the price of Meme-Based Cryptocurrency Dogecoin had proliferated.
But we see that the raise is not going to be forever. This week the price rose by 20% and then there was a sudden fall by 4.53% in 24 hours. Now the price is shooting up again with Dogecoin expected to be the next big thing with a rise of 78.48% in 24 hours.
Earlier this day, Dogecoin increased by 78.48% and reached a high of $0.133 from $0.057 in 24 hours. The coin is presently at $0.133, up from this year's low of $0.0048 reported in January It is said that Dogecoin is following the track set by Bitcoin and its movement.
As Meme-based Cryptocurrency Dogecoin saw a major upwards movement, Elon Musk suggested that Dogecoin will be going to the moon very soon. The popular Dogecoin crypto asset had experienced high price volatility like any other cryptocurrency.
A number of celebrities including, Calvin Broadus, known as Snoop Dogg, billionaire investor Mark Cuban—have tweeted about investing in Dogecoin. This is giving brace to people who are looking forward to getting started with trading Dogecoin. Many guides and how to articles are making it smooth for the traders.
With the rise and fall of Cryptocurrency Dogecoin price, will it remain the star on social media?
Literally pic.twitter.com/XBAUqiVsPH

— Elon Musk (@elonmusk) February 24, 2021
The social media analysis shows that Dogecoin was a star on social media these days, followed by Polkadot, Tron, Litecoin and Tether. Dogecoin had lately seen popularity, primarily the spikes in popularity is spurred by social media buzz.
People were curious to know if Dogecoin will eventually hit $1 and this is driving conversations on social media.
With all the social conversations and growing popularity, currently, cryptocurrency, dominated by the popular Bitcoin, had a new name come to the leading position: Dogecoin. It has differentiated itself as a cryptocurrency that is focused on doing good.
Meme-Based Cryptocurrency Dogecoin: Sentiment Analysis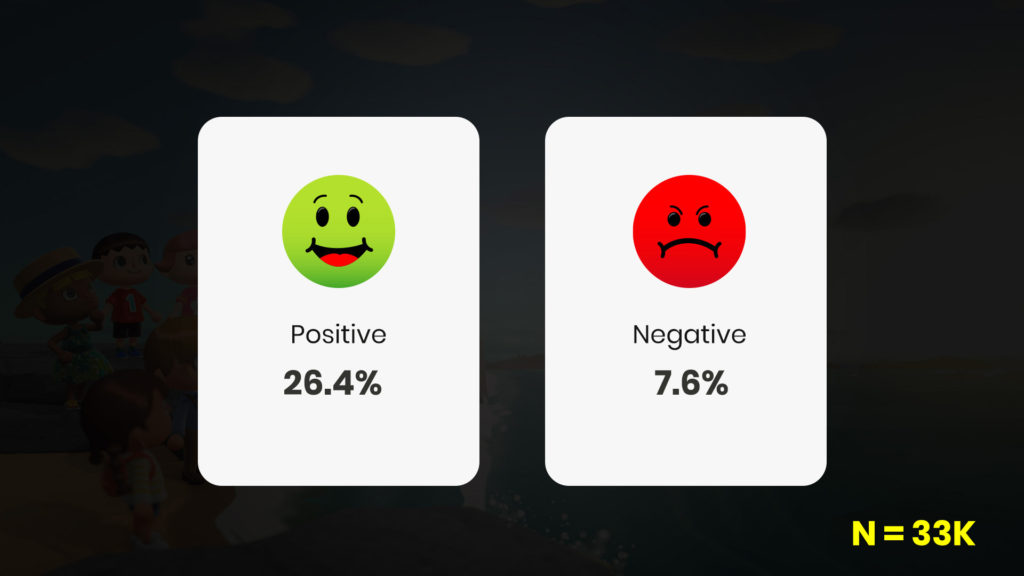 Our social media analysis revealed that positive tonality was observed in 26.4% of the posts while only a marginal percentage of nearly 8% turned out to be negative. People were very optimistic about Dogecoin and want it to be added to Coinbase. They have posted tweets about the #Dogecoin's real potential. They have been tweeting comments like life is better with Dogecoin and it is the best cryptocurrency, so on.
#DogeToTheMoon was one of the trending hashtags in social media chatter.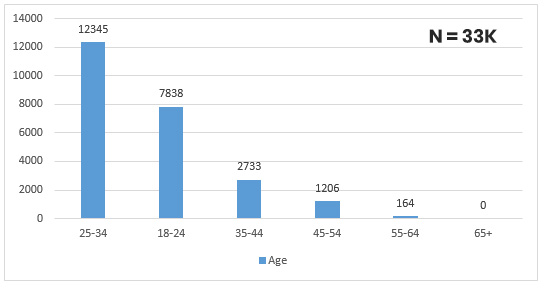 Our research revealed that people between ages 25-34 conversed the most about Dogecoin and that is 51% percent of the total.
This shows that the Millennials are actively interested in markets and crypto-assets because this generation is known to embrace all things digital and crypto is one big digital asset.
Shared Media Type, Unique Authors, and Gender Segmentation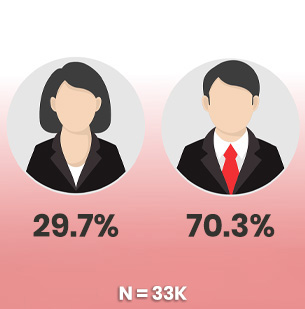 The rise of Dogecoin-related topics dominated the conversation on Twitter. 92% of the total conversation volume was observed on Twitter, followed by Forums which contributed to a total of 7% of the total conversations.
Nearly 6.2K unique authors were observed giving a first-hand view of the Dogecoin, with most of the accounts tweeting the #DogeToTheMoon and wanted Dogecoin on Coinbase so that it nears $1 soon.
The gender split for the story is unbalanced with 70% of the male talking about the topic and only about 30% of the conversations were from females. This shows that women are likely to get less involved in the cryptocurrency world.
Closure
People are quite uncertain if Dogecoin will reach $1 this week because of the rise and sudden fall of Dogecoin prices. It may face some pause in the race due to some factors and changing laws across the world.
Looking at all this, new investors are still doubtful if they should invest in Dogecoin, despite the digital currency is up more than 1,400% in 2021 already.