On Tuesday (June 18), Microsoft announced four new #Artificial #Intelligence powered features for its in-built PowerPoint application platform. The exciting #new #features will help designers automatically generate slides that will fit the topic name, recommend themes, and make measurements more understandable. PowerPoint will also launch a #presenter #coach for its web application that can help the presenter with valuable tips during practice sessions.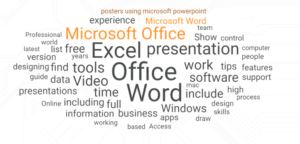 Influential technology outlets like TechCrunch (@TechCrunch), DigitalTrends (@DigitalTrends), ZDNet (@ZDNet), and PCWorld (@pcworld, etc.) featured this news on their social media account which was retweeted and shared by other users in large numbers. Overall, the user pulse read a lot of excitement. Some were eager to try out the new features and share their thoughts about the new interface. People were eager to check out how the PowerPoint #AI #coach would work. Some raised questions if the new features would help them with presentations and thought that it would be of great use if it could stop use of filler words like "umm" or "ahh", etc.
In social media space, the news generated overall mentions of 1.6K in the past one week.