#Starbucks, in association with #Nestle, has released a new line of product, #coffeecreamers that fans of the #coffeechain giant can use to brew up their favorite cup of #coffee at home. The new #collaborative #venture by the two brands ensures that #coffeelovers no longer have to trek to their #local outlet to enjoy their favorite beverage from the coffee chain.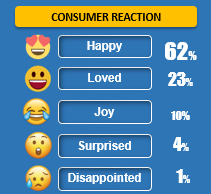 Introduction of three new flavors, #caramelmacchiato, #whitechocolatemocha, and #cinnamondolcelatte by Starbucks (@Starbucks) has sparked 200+ conversations on #socialmedia within a span of 24hrs from launch time. #Caffeine lovers were overjoyed by the fact that the new product would enable them to make coffee within the comfort of their home. The #attractive pricing of the product was also a top draw on #socialmedia. A few shared the store locations where #creamers are available. Some spoke about the creamers #recipe. Widespread recommendations of the product were made across all major online platforms.
Top News Authors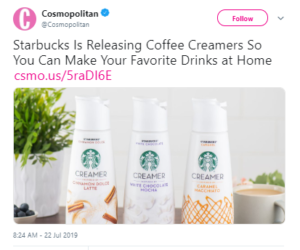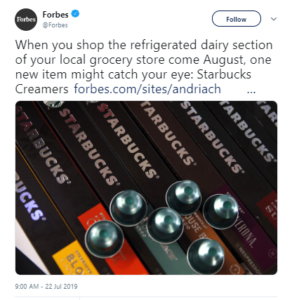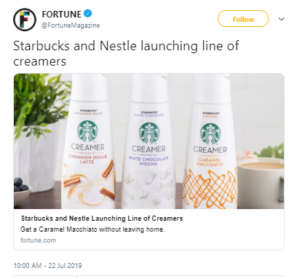 Forbes, Starbucks, People, Tarvel+Leisure, etc. were the top tweeters.